Things to Keep in Mind After an Approved PR Application in Singapore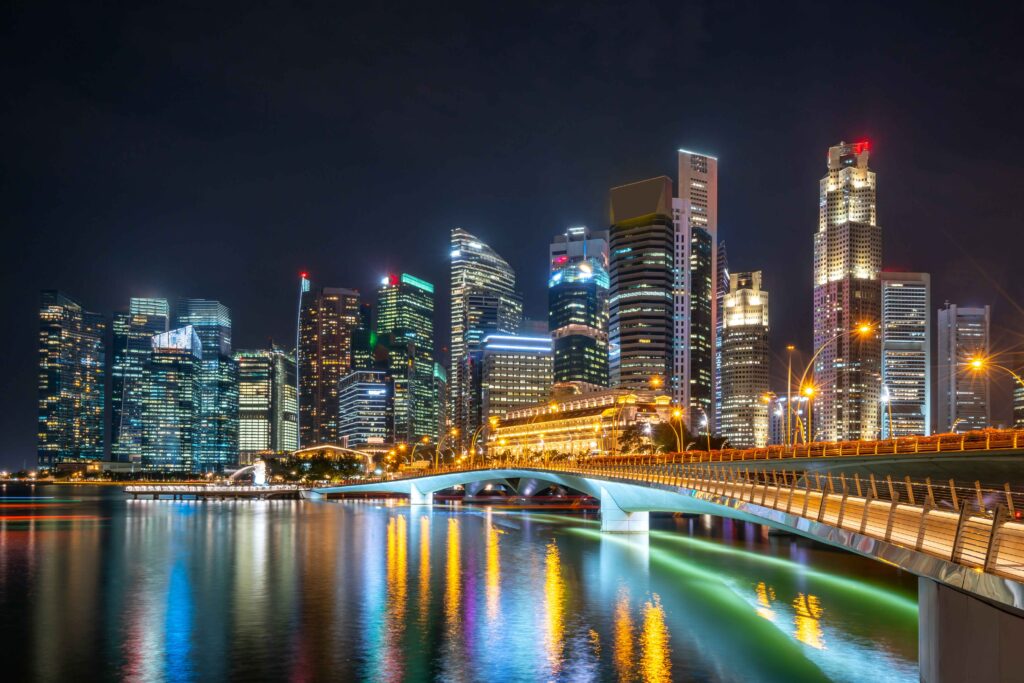 After your challenging journey to get a permanent residency in Singapore, you finally got it! Congratulations! You finally received the approval letter for your Singapore PR! You can now live your dream as a resident in the Lion City. With Singapore's desirable location, dynamic multicultural community, high standard of living, and robust economy, there's no doubt why you aimed to apply for permanent residence so you can stay in Singapore permanently.
Now that you've got what you've been aiming for, there are more things to do because the road continues after a successful Singapore Permanent Residence application. In this blog post, we'll review the important points you should remember after a granted PR status.
What to Do After Getting Your Singapore PR Approval
You will receive an In-Principle Approval letter outlining the next actions you need to take when your Singapore PR application is successful . It's essential to follow the PR formalities and finish all paperwork as soon as possible. This usually entails making an appointment with the Immigration and Checkpoints Authority (ICA) to complete the PR registration formalities. Applicants who receive the IPA letter needs to do the following:
Step 1: Schedule a Medical Examination
After gaining the IPA letter, make an appointment for a required medical checkup. The ICA requires all successful Singapore PR applicants to go through this medical examination unless exempted. You can go to any authorized medical facility in Singapore that provides medical examinations for PR. Remember to bring your IPA letter and the medical form included in the IPA package for the examination.
The waiting time to get a medical report or certificate is typically within 5 working days and expressed services are available at an additional charge by the clinic. To be safe, it's best to check with the clinic beforehand because the schedule could change depending on which facility you attend. If you finish the medical exam quickly, you'll be sure to fulfill the standards and be able to move on to the next stage.
Step 2: Declare Your Health Status with Medishield Life
You need to submit a declaration form for each person listed in the IPA to declare each person's health status accordingly at the website of MediShield Life, which is an entire national health insurance program, covers all Singaporeans and Permanent Residents. It aids in reducing high medical costs for you and your family. The health status declaration will usually be processed within 3 working days.
In addition, to guarantee complete coverage and ready access to medical care, obtaining the necessary health insurance is important. Spend some time learning the specifics of various insurance programs, then choose the options that best suit your needs and the needs of your family members.
Step 3: Gather Your Mandatory Verification Documents
Obtain the needed verification documents set out in the IPA letter once you have your medical report and health status declaration documents. You will need to bring along these documents with you when you go to ICA on your appointment date for completing the PR registration formalities.
You should be aware that the IPA letter is usually valid for 2 months from the date of the letter. As a result, it's advised that you finish up your medical examination as soon as possible, declare your health status, and gather all the relevant paperwork before you book an appointment with ICA. Keeping your paperwork organized and accessible will facilitate verification and prevent delays or complications.
Step 4: Book your ICA Appointment
It's time to schedule an in-person meeting with an ICA officer once you get all the documents required. The verification procedure should take about 1-2 hours. The following items will be issued to you following the verification process:
Temporary Identity Card Slip
Collection slip for your Singapore Blue NRIC
Entry permit
Re-Entry Permit (REP)
On the same day, upon completing the PR registration formalities, each of the above documents will be issued to you. You must make another appointment with ICA to obtain your formal Singapore blue NRIC card. Congratulations! After patiently awaiting the outcome of your PR application, you can formally identify yourself as a Singapore PR.
Other Things to Do After PR is Approved in Singapore
As a new Singapore PR, you can more successfully integrate into Singaporean society and take advantage of your newly acquired status by doing the following:
Recognize Your Rights and Obligations
You have some rights and perks as a Singaporean PR, but it's also critical to understand your obligations. A smooth integration into the community requires understanding Singapore's laws, rules, and social customs. Learn about the privileges and rights that PRs have, such as free or reduced-cost access to healthcare, education, and housing. Be sure you are also aware of your responsibilities, such as performing national service requirements (for eligible males) and abiding by Singapore's stringent regulations, such as those governing employment, taxation, and social conduct.
Embrace the Culture of Singapore
Becoming fully assimilated into Singaporean society requires embracing regional traditions. Learn as much as possible about the various ethnic populations' customs, holidays, and languages. Engaging with the neighborhood, participating in cultural activities, and savoring the various culinary scenes will enhance your stay and enable you to develop close relationships with other locals.
The ability to network is essential for both professional and personal development. After achieving PR status, try to broaden your network by going to industry events, joining trade associations, or participating in charitable endeavors. The benefits of networking include the creation of new friendships, insightful insights, and professional chances. To create a solid support network, actively look for chances to engage with locals and other expats.
Remaining Professionally Develop
One of the main reasons individuals move to Singapore is the abundance of career options. If you want to benefit from these opportunities fully, it's essential to continuously improve your professional skills and stay abreast of industry advances. Singapore has several possibilities for professional development, including workshops, seminars, and certificates. Use these resources to increase your knowledge and skills to differentiate yourself in the competitive job market.
Participate in Your Community
Being active in the community and giving back are highly regarded in Singapore. As a fresh PR professional, consider volunteering your time and abilities to charitable groups. Engaging in community service enables you to enhance society, interact with people, and gain a deeper comprehension of the challenges they face. Participating in charitable activities can help you develop a sense of community and establish a strong reputation.
Possibilities abound when one succeeds in getting permanent status in Singapore. But it's vital to remember that working as a PR is a new beginning of your career.
Get Expert Guidance from Singapore's Bespoke Immigration Consultancy Services
Indeed, getting PR status in Singapore is just the beginning. You're up to a new adventure after that journey as you may apply for Singapore citizenship after being a Singapore PR for two years. But for sure, your next goal meanwhile is to help your family and friends make Singapore their home. So if you know someone who will apply for PR in Singapore, Galactic Spark provides one-stop services to assist in the PR application and other immigration-related issues. We are well-equipped to help you navigate the complexities of the process because of the strong legal background and vast immigration experience of our founder, having spent 20 years at one of Singapore's premier legal firms after receiving legal education from China and the UK.
At Galactic Spark, we specialize in offering thorough help for a range of Singapore immigration applications, including those for citizenship, Singapore PR, Long-Term Visit Passes, and Re-Entry Permits. We recognize that getting the approval for immigration applications may be a challenging process. With our founder's extensive experience, we are passionate to assist you throughout the immigration journey.
Don't hesitate to contact Galactic Spark if you're prepared to start your immigration adventure or need assistance with an existing Singapore PR application or Singapore citizenship application. Contact us immediately to take advantage of our knowledge and customized services. Working together will clear the road to a better future as you aim to work and live in Singapore.