Rise in Demand for Immigration Specialists in Singapore Amid Growing Expat Population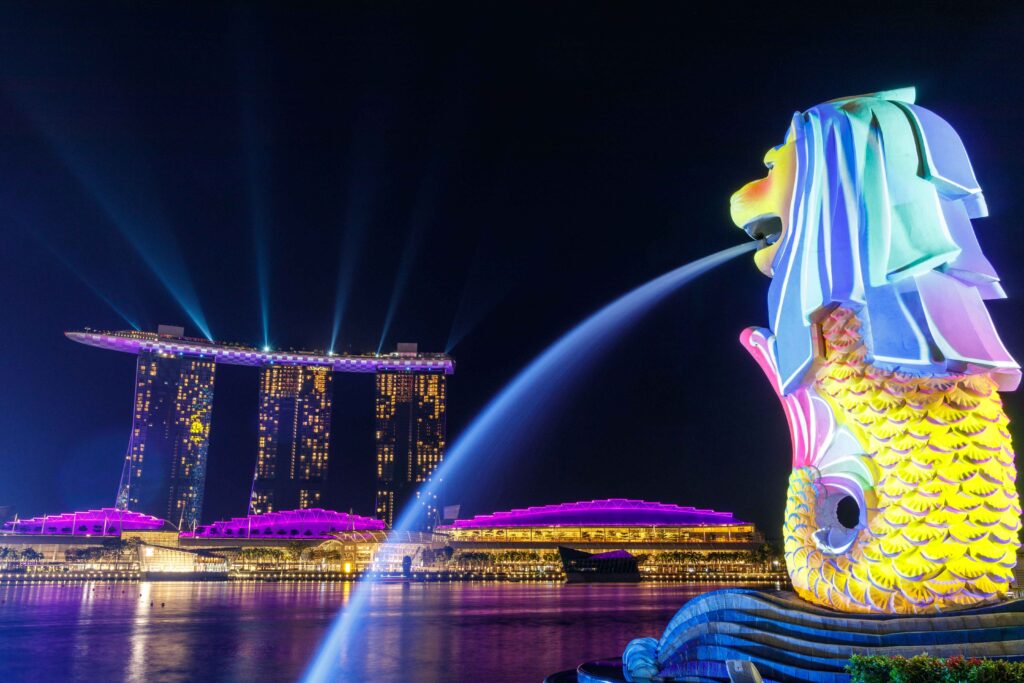 As Southeast Asia's hub for trade, cultural enrichment, and ground-breaking innovation, Singapore has long basked in the radiance of its international fame. The country's allure has drawn an endlessly growing flow of expats seeking career opportunities and a better quality of life. As the immigrant population surges, immigration processes and regulations seem more complicated. This is where immigration specialists come in. Although the process looks daunting, it can be made simple with the help of an expert immigration company.
These professionals have stepped into the limelight, guiding individuals and families through intricate immigration procedures and regulations. In this blog, we delve into the factors driving the increase of immigration specialists in Singapore and explore how their expertise can help with one's aspirations to be part of the growing expatriate community.
Singapore- The Expat Magnet
Singapore is praised for its first-rate infrastructure, secure surroundings, and top-notch healthcare and educational institutions. Aside from this, its strategic location also made it a desirable site for expatriates from all over the globe. Because of that, Singapore fosters the goals and ambitions of entrepreneurs, professionals, or families seeking a cosmopolitan sanctuary.
The surge of immigrants to Singapore is also an aftermath of the positive experiences of current expats and migrants. With people looking at social media as a source of real-life experiences, many saw how wonderful one's life is while working and living in Singapore. Seeing this made them want to experience Singapore, too!
However, behind the glossy façade of opportunity lies a complex puzzle of immigration regulations and application processes that can leave even the most experienced expats scratching their heads. From work passes to Permanent Residency applications, navigating through the labyrinth of requirements, forms, and timelines can be daunting. This is where the expertise of Singapore immigration specialists comes into play.
What Does an Immigration Agency and Immigration Consultants Do?
Immigration specialists are the professionals who help streamline the immigration process for individuals and families relocating to Singapore. Their expertise deeply encompasses the ever-changing immigration policies, laws, and procedures. This knowledge guides clients through the entire journey. Although it may seem simple, the task is substantial. What allows them to complete processes more efficiently with a higher chance of approval is their experience, knowledge, and expertise. Undoubtedly, Singapore immigration consultants know how to go through the immigration maze.
Picture yourself getting ready for a huge journey. You have a clear goal but must figure out the best way, what to pack, and how to ensure you get there smoothly. Relocation specialists are like travel guides on this adventure. They plan the route, make sure you have all the needed documents (like tickets and passports), and they know the potential obstacles and how to tackle them.
Experts offer customized solutions to fit the unique situations of each person moving to a new country, ensuring the change goes as smoothly as possible. They advise applying for the suitable immigration passes, getting all the papers ready, and following the rules, which ease the load on the people moving.
When you team up with an immigration expert, you're not alone in this process. They're like teammates, offering help and tips every step of the way. It's similar to a coach helping athletes win in a game – immigration experts help their clients succeed in making a new country their permanent home, aiming to help their clients with various types of applications, such as application for Permanent Residence (PR) and application for the foreign country's citizenship.
Also, immigration people stay updated with the latest shifts in immigration knowledge in policies and rules, and the application procedures with the immigration authority (such as the Immigration & Checkpoints Authority of Singapore (ICA) in the context of Singapore). This means they are familiar with all the requirements clearly to avoid getting lost in the complex procedures. They increase the likelihood of success by giving you step by step professional guidance to help you do things in the most simple and efficient methods possible.
They aim to remove the confusion and pressure one feels when migrating to a foreign country. By giving personalized advice, immigration specialists ensure you're well-prepared, confident, and ready to start your new journey in Singapore. So, the next time you think about moving to a different country, remember that reliable consulting firms are there to lend a hand and guide you through the experience.
The Surge of Demand for Immigration Firms and Experts
As the expat population burgeons, so does the demand for immigration specialists. What was once a niche field has now become an indispensable service. With various types of visas, passes, and schemes available in Singapore – including S Passes, Employment Passes, EntrePasses, and the Global Investor Program – the need for accurate advice and meticulous execution has never been higher.
Furthermore, immigration specialists offer a personalized touch in an era dominated by digital interactions. They understand the concerns and anxieties that immigrants may have when relocating to a new country and provide a human touch that online forms and automated systems can't replicate.
The Future of Immigration Consultants in Singapore
Over the coming years, Singapore's impact on the global arena is anticipated to grow. The city-state's commitment to innovation, sustainability, and economic growth will undoubtedly keep luring foreigners wishing to settle in the city. With this surge, the need for immigration professionals will only increase, advancing the profession into one that simplifies the procedure and helps people who want to live in Singapore realize their ambitions.
Singapore's burgeoning expat population is one of aspiration, opportunity, and diversity. However, behind every successful expatriate's journey lies the indispensable support of the best immigration agencies in Singapore. These professionals play a crucial role in turning complex regulations into accessible pathways, ensuring that dreams can be realized without unnecessary roadblocks. As Singapore's star continues to shine on the global horizon, the demand for these specialists will undoubtedly remain strong, ensuring that the Lion City's gates remain open to all who seek to join its remarkable journey.
Galactic Spark - A Bespoke Immigration Specialist in Singapore
When it comes to embarking on a journey towards staying in Singapore, while not mandatory, the professional guidance of reliable immigration professionals can significantly boost your Singapore PR application and your chances of a successful outcome. Galactic Spark emerges as a distinguished immigration agency in Singapore renowned for its unwavering commitment to clients and extensive expertise in delivering top-notch services. At Galactic Spark, we take pride in providing services and crafting comprehensive solutions that cater to your immigration needs.
What sets Galactic Spark apart is the fusion of quality service, in-depth knowledge, and an unwavering dedication to our clients. Our founder, equipped with legal training from the UK and China, boasts an impressive two-decade-long track record of proficiently managing a diverse array of Singapore immigration applications. With this wealth of experience, our clients can rest assured that their immigration journey is in the hands of adept professionals who understand the intricacies of the process.
Speak With the Best Immigration Consultants to Get PR in Singapore
Galactic Spark is your one-stop solution if you're contemplating applying for Singapore PR (under the Global Investor Programme (GIP), the Professional Technical Personnel & Skilled Workers (PTS) Scheme, or the Family Ties Scheme), Singapore Citizenship, Long-Term Visit Pass (LTVP), or even renewing your Re-Entry Permit (REP). We acknowledge that each individual's immigration aspirations are unique, so our approach is tailored to your specific goals. Throughout the entire process, open lines of communication are maintained to keep you informed and engaged in every step of your immigration endeavor.
We cemented its reputation as an immigration consultancy firm on a foundation of success stories and a commitment to delivering exceptional value. Our track record speaks for itself, reflecting a history of achievements that spans various aspects of immigration services. We are steadfast in our pursuit of not just meeting, but exceeding client expectations, making sure that every penny invested in our services is well worth it.
Whether you aspire to live, work, or establish a business in Singapore, Galactic Spark is your reliable partner on this transformative journey. We extend an open invitation to anyone seeking a trusted immigration specialist to contact us. Your Singapore immigration voyage deserves nothing less than the finest consultancy services, and that is precisely what Galactic Spark is here to provide. Contact us today!