Is Singapore Easy to Migrate? Here's How Our Immigration Solutions in Singapore Can Help You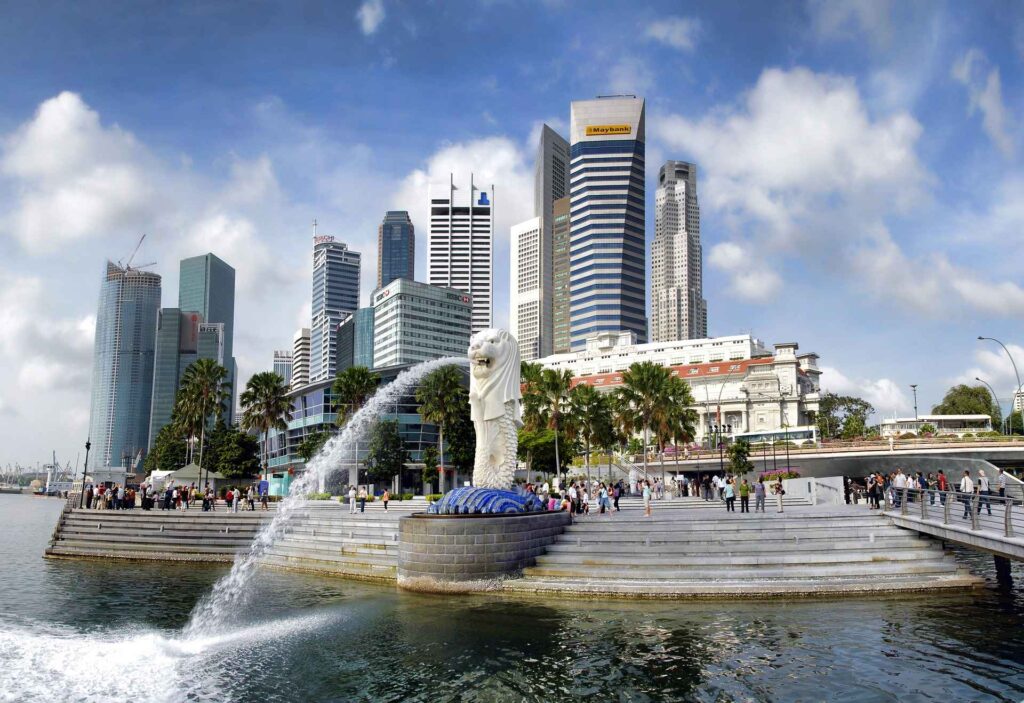 Singapore, often called the 'Lion City,' is Southeast Asia's bustling city-state and island nation. Its geographic location, advanced infrastructure, and prosperous economy have made it an appealing destination for professionals, entrepreneurs, and investors worldwide. As with every country, one needs to undergo a challenging procedure for immigration in Singapore. So, is it easy to migrate to Singapore? Let's delve deeper.
1. Economic Opportunities
Singapore has one of the world's most healthy economies, with several international firms and job possibilities in various industries. This has made it an appealing option for many professionals seeking greater opportunities. The ease of migration depends on your professional qualifications and the industry you work in.
2. Visa Types and Options
There are several visa options available for those wishing to make a short trip to Singapore. If you are exploring the possibilities to work and live in Singapore, you may wish to consider the following options:
Employment Pass: This is for the foreigner professionals, managers and executives with a job offer in Singapore who meet the eligibility criteria set by Singapore's Ministry of Manpower (MOM). From 1 September 2023, Employment Pass (EP) candidates must pass a two-stage eligibility framework. In addition to meet the qualifying salary (Stage 1), EP candidates must pass a point-based Complementarity Assessment Framework (COMPASS) (Stage 2).
S Pass: For mid-level skilled staff to work in Singapore. Presently, S Pass candidates need to earn at least S$3,000 a month. MOM will continue to raise the qualifying salaries and levies for S Pass holders, to uplift the quality of S Pass holders to the top one-third of Singapore's local Associate Professionals and Technicians (APT) workforce. The changes to S Pass qualifying salaries are being applied progressively from 1 September 2022. S Pass quotas have also been updated from 1 January 2023.
EntrePass: For eligible foreign entrepreneurs wishing to start and operate a business in Singapore that is venture-backed or processes innovative technologies. This pass considers factors such as the expertise and track record of the foreign entrepreneurs, the viability of the business idea and its potential contribution to the local economy.
Permanent Residency (PR): After working and residing in Singapore for a number of years on an Employment Pass/S Pass, one can try to apply for Singapore PR under the Professional, Technical Personnel and Skilled Workers scheme (PTS scheme). However, the PR application under the PTS scheme will be subject to approval of the Immigration & Checkpoints Authority of Singapore (ICA) and only some PR applicants are granted PR status successfully. Alternatively, eligible foreign entrepreneurs who have a substantial business track record and successful entrepreneurial background may wish to consider applying for Singapore PR under an investment scheme named "Global Investor Programme" (GIP). GIP is administered by Contact Singapore, a division of Singapore Economic Development Board (EDB) that advises entrepreneurs and business owners who are interested in relocating to and investing in Singapore.
3. Ease of Doing Business
Singapore is known to have a welcoming business environment because of that increased startups and innovative businesses in the city, providing additional opportunities for people with brilliant ideas.
4. Cultural and Social Factors
While Singapore is culturally ethnic and English is the major language, one may face challenges. Following and understanding local norms, traditions, and laws is important. Once you can adjust to the new culture, you'll see that the harmonic blend of cultures provides an enjoyable experience.
The living expenses in Singapore can be relatively high, with housing and car ownership being particularly costly. Potential migrants must factor this into their planning, especially when coming from a place with a substantially lower cost of living. It's crucial to consider the lifestyle and budget while living in Singapore.
6. Regulations and Requirements
Singapore enforces stringent immigration rules. This means that the required documents and qualifications must be thoroughly prepared in advance. Familiarizing oneself with specific policy and seeking professional guidance, if needed, can smoothen the application process.
Migrating to Singapore offers a high standard of living, complete with exceptional healthcare, education, and public transportation. Regularly ranking high on global liveability indices, Singapore's clean, safe, and efficient environment caters to diverse needs. Its vibrant social scene and recreational facilities enhance daily life.
8. Education Opportunities
Singapore's education system is lauded as one of the best globally. It provides a myriad of educational pathways in local and international schools. Understanding various curricula, admission standards, and associated costs is integral to effective migration planning for families with children.
With a sophisticated and top-notch healthcare system, Singapore ensures easy access to medical care through an extensive network of public and private institutions—health insurance and understanding how Singaporean healthcare functions are vital considerations for a seamless transition. Quality of care and advanced medical technology are distinguishing features.
Upholding a strong legal structure, Singapore mandates adherence to all its laws. Violations, particularly concerning immigration and employment standards, can have grave consequences. A comprehensive understanding of legal responsibilities, aided by legal experts, ensures a well-informed and lawful relocation process.
11. Housing and Property Ownership
Singapore's property ownership regulations are particularly stringent for non-residents. Comprehensive knowledge of these criteria and the local housing market assists in locating appropriate accommodation. Varied housing options cater to different preferences and budgets, making research and planning essential.
Several community organizations and expatriate groups in Singapore assist newcomers. Participating in these networks fosters a sense of community, making the transition more comfortable. Personal connections and local insights gained through these groups can be invaluable.
Understanding Singapore's tax structure and its implications on individual finances is important. The tax system may benefit many, but professional consultation to understand personal circumstances is often advisable. Proper tax planning and compliance will safeguard you against unexpected liabilities.
14. Climate and Environment
Singapore has a tropical rainforest climate that is hot and humid all year with occasional rain. Because of this, those from temperate countries may need time to adjust.
15. Language and Communication
While English is widely used, knowing important phrases in other official languages, including Mandarin, Malay, and Tamil, helps enhance social interactions. A multilingual approach allows for deeper cultural connection as well as daily ease.
Singapore Immigration - Challenging But Doable!
Whether your goal is professional advancement, business setup, or simply a change of scenery, Singapore can offer you what you need since it has a dynamic and energetic atmosphere. However, migration should be taken seriously, and thorough planning is important.
When you apply for Singapore PR, you should know that this is a multifaceted process involving legal and professional considerations and personal and social aspects. A thorough preparation and understanding of the procedure will go a long way toward ensuring higher chances of approval.
Working with a reliable immigration solutions agency in Singapore might be a wise investment for those who find the procedure intimidating. Professional immigration consultants can help you understand the process's intricacies and provide specialized guidance depending on your situation.
Migration Made Easier With Galactic Spark Immigration Solutions in Singapore
Obtaining PR status in Singapore is a rewarding milestone but can also be a multifaceted process, filled with numerous considerations, intricate applications, and substantial financial implications. Galactic Spark emerges as the immigration solution in Singapore that you need.
Galactic Spark, a premier consultancy with an extensive background in Singapore's immigration landscape, is uniquely positioned to guide you through these complexities. Our founder is enriched with invaluable experience from working at one of Singapore's leading law firms for two decades. Specializing in immigration matters, our founder has managed applications for Singapore Permanent Residence through various schemes, such as PR applications under the Professional, Technical Personnel and Skilled Workers (PTS) Scheme, PR applications under the Family Ties Scheme, and PR applications under the Global Investor Programme (GIP).
Our Singapore immigration services can help you simplify the path to your Singapore PR application. We also assist in applications for Singapore citizenship, Long-Term Visit Pass (LTVP), and Re-Entry Permit (REP) Renewals.
Another domain where Galactic Spark excels is offering professional guidance and counsel to aid clients in navigating transitions easily, ensuring they are fully aware of their obligations as a Singapore PR which includes CPF contributions.
Galactic Spark is the perfect solution you need in migrating to Singapore. Contact us today, and allow us the honor of serving you in this significant endeavor.