Expert Tips for Successful Singapore PR Application and Easier Immigration Process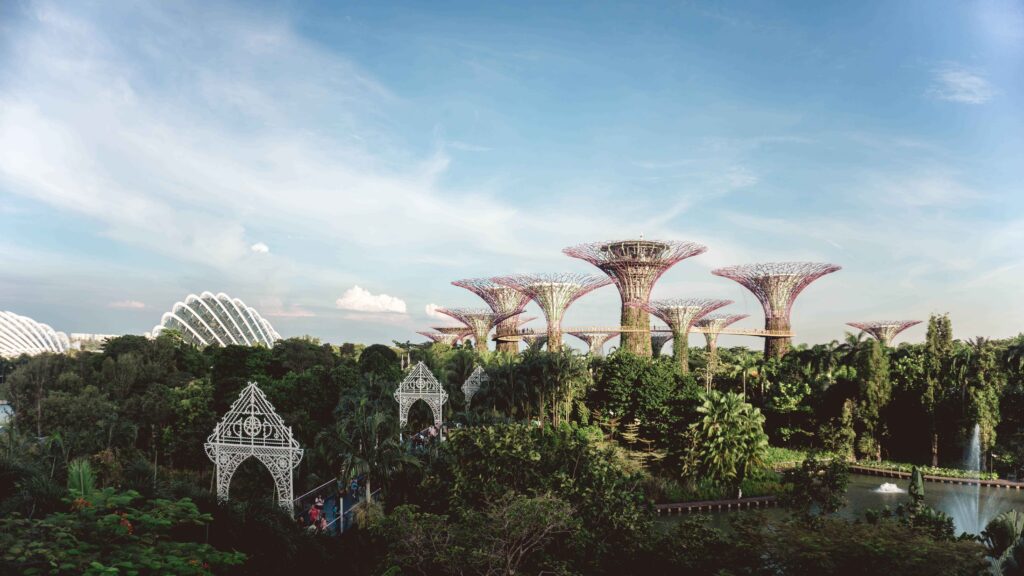 Beyond Singapore's attractiveness to Permanent Residence (PR) status due to its abundance of opportunities, the city-state shows that modernity and nature coexist. This can be seen in the skyscrapers that grace the famous skyline and the lush green areas punctuating the metropolitan environment. There's no doubt that Singapore is a melting pot where ambitions grow.
People from all over the world are excitedly pursuing a permanent residency status in Singapore. This means they want to stay in the country for a long time to live, work, study, open a business, and be part of the community. But getting Singapore PR isn't easy. It's like starting a new and exciting journey. Everyone has their own story and background, making the country's population diverse and exciting.
Why People Aspire to Obtain Permanent Residency in Singapore
Due to its high standard of living and cultural variety, it has become a popular location for travellers looking to create a more substantial footprint in Asia. Here are some reasons why people aim to migrate to Singapore:
1. Economic Opportunities
Singapore's thriving and dynamic economy consistently ranks among the world's top performers. The strategic geographical location, business-friendly policies, and well-established infrastructure have drawn multinational corporations, startups, entrepreneurs, and foreign investors in Singapore. Gaining PR status provides access to a wide range of job opportunities and the chance for career growth, making it an attractive choice for those seeking professional advancement and financial security.
2. Exceptional Quality of Life
Singapore is renowned for its outstanding quality of life, encompassing excellent healthcare, education, and modern amenities. The efficient public transportation system, clean environment, and well-planned urban layout contribute to a comfortable and convenient lifestyle. PR holders can enjoy these benefits over the long term, creating an ideal environment for raising families and enjoying a well-rounded life experience.
3. Political Stability and Safety
It's praised for its strong rule of law and political stability, providing people with a secure environment. Those looking for a calm and stable environment to settle down are drawn to the country because of its low crime rates and well-organized legal system.
4. Access to Quality Education
The city's excellent educational system is renowned worldwide, making it a desirable choice for families. To ensure that their children have access to a top-notch education that will pave the way for future success, PR holders can enroll their kids in reputable local schools or international institutions.
Singapore fosters a vibrant and diverse community as a melting pot of cultures and nationalities. PR holders have the chance to fully experience this global setting, taking in a variety of customs, tongues, and culinary pleasures from worldwide.
Singapore offers world-class healthcare services accessible to PR holders. The country's well-developed medical infrastructure and skilled healthcare professionals ensure that residents receive top-tier medical care whenever needed.
7. Establishing Long-Term Roots
While Singapore is a popular destination for expatriates, obtaining PR status allows individuals to forge a deeper connection with the nation. PR holders can enjoy the benefits of stability, job security, and a comfortable life while contributing to the country's progress.
8. Potential for Future Citizenship
For those foreigners with aspirations of eventually becoming citizens of Singapore, attaining Singapore PR status often serves as a stepping stone. After meeting specific criteria and holding PR status for a certain period, individuals may then become eligible to apply for Singapore citizenship.
Tips for Successful PR Application Status in Singapore
To secure your future in one of Asia's most dynamic and economically successful countries, you may wish to apply for Singapore PR. The Lion City's continued ability to draw in a wide range of talent has increased competition in the PR application process. Moving through the procedure carefully is crucial to increase your chances of a granted PR status. All applications for Singapore PR are subject to the approval of the Immigration & Checkpoints Authority of Singapore (ICA). We'll provide you with advice from industry professionals in this article on how to streamline the process and maximize the chance to get your Singapore PR application approved.
1. Understand the Eligibility Criteria
Understanding the eligibility requirements set by the Immigration & Checkpoints Authority of Singapore (ICA) is essential before you begin to apply for Singapore PR.
Singapore has different schemes for PR applications. As a foreigner, you may be eligible to apply for Singapore PR if you are a/an:
(i) Holder of an Employment Pass or S Pass;
(ii) Spouse of a Singapore citizen or Singapore PR;
(iii) Unmarried child aged below 21 years old, born within the context of a legal marriage to, or have been legally adopted by, a Singapore citizen or PR;
(iv) Aged parent of a Singapore citizen;
(v) Student studying in Singapore;
(vi) Foreign investor in Singapore; or
(vii) Foreign artistic talents.
2. Focus on Your Employment Status (for S Pass Holders / Employment Pass Holders)
Singapore strongly emphasizes individuals who contribute to its economy and workforce. Your current employment status plays a pivotal role when you apply for Singapore PR under the Professional, Technical Personnel and Skilled Workers scheme (PTS scheme). Holding a stable job in Singapore with a reputable company can significantly boost your chances. Demonstrating a solid commitment to your career and highlighting the achievements and innovations you have made in your occupation can reflect positively on your application.
3. Showcase Your Integration
Singapore values individuals who can integrate well into its multicultural society. Highlight your efforts to embrace local customs, traditions, and values. Involvement in community activities, volunteer work, and language proficiency can underscore your commitment to becoming an integral part of Singaporean society.
4. Maintaining Stable Financial Standing
Having a stable financial position will be helpful for PR applications. A consistent income and a responsible economic history can reflect positively on your application. Demonstrating financial stability reassures authorities that you can contribute positively to Singapore's economy.
5. Craft a Compelling Cover Letter
Accompany your Singapore PR application form with a well-crafted cover letter that showcases your genuine desire and ability to contribute to Singapore (although ICA does not require a cover letter as a supporting document for PR applications). Clearly outline your reasons for seeking PR status and elaborate on how you intend to contribute to the country's growth and development. A well-written cover letter can provide a personal touch and demonstrate your commitment.
6. Gather Strong Referees
Including strong references from reputable organizations in Singapore may enhance the credibility to obtain Singapore PR status. These referees should be able to vouch for your character, contributions, and potential positive impact on Singapore's society and economy.
7. Prepare Thoroughly for Interviews (for GIP applicants)
8. Be Patient and Follow Up Appropriately
Be patient after submitting your application for Singapore PR. For PR applications, the processing time may vary from 6 months to 12 months (some cases may take even longer). Consider following up with ICA if there are significant delays.
Obtaining a Permanent Residency status in Singapore is a highly sought-after accomplishment that can lead to many opportunities. By understanding the eligibility criteria, focusing on employment status, showcasing integration efforts, maintaining financial stability, and presenting a compelling application, you can increase your chances of a successful outcome. Remember that the permanent residency application process requires time and patience, but your dreams of becoming a Singapore PR can be realized with careful planning and dedication.
Discuss your Singapore PR application with Galactic Spark
Do you or your loved ones and friends need help to apply for Singapore PR? Then Galactic Spark comes into play. One of our services is to provide professional assistance in our clients' Singapore PR applications. We serve as your on-demand GPS for various types of Singapore immigration matters, including PR applications. We understand these processes can be challenging, but we're here to help. Our founder is armed with a wealth of legal expertise and a deep understanding of immigration matters, having spent a solid 20 years at a top-notch legal firm in Singapore. Our founder's legal education spans both China and the UK – talk about a global perspective!
At Galactic Spark, we're your go-to experts for those who want to stay in Singapore and for various types of Singapore immigration applications. We've got you covered, whether it's a Singapore citizenship application, Singapore PR application, Singapore Long-Term Visit Pass (LTVP) application, or renewals of Singapore Re-Entry Permit (REP). We're well aware that getting those green lights for immigration applications can be a bit of a maze, and that's where our passion truly shines. Our founder's extensive experience and dedication make us genuinely excited to be by your side throughout your immigration journey.
If you're all set to kickstart your immigration adventure or seek assistance with your ongoing PR application or Singapore citizenship application, don't hesitate to contact us at Galactic Spark. We're here to share our knowledge and offer tailor-made services that fit your unique situation like a glove. By collaborating with us, you're paving the way toward a brighter future as you strive to live and thrive in the vibrant city of Singapore.
Let's connect and make those immigration dreams a reality! Your journey to a new chapter in Singapore starts now. Contact us today!