Successful Singapore PR Application: Guidance on the Global Investor Programme (GIP)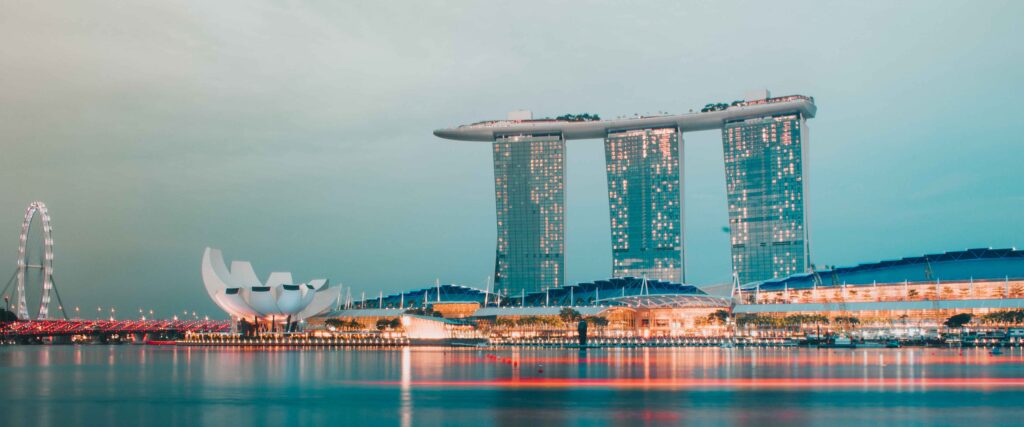 Singapore, a bustling global hub, is often the preferred choice for many professionals and entrepreneurs due to its strategic location, vibrant economy, and world-class infrastructure. Among the many ways to settle here, the Singapore Global Investor Programme (GIP) stands out for global investors who want to apply for Singapore PR or permanent residence for a long stay in Singapore. This guide aims to provide an in-depth understanding of GIP and how to make a successful PR application in Singapore through this programme.
What is the Singapore Global Investor Programme (GIP) for Permanent Residency?
The Singapore Global Investor Programme (GIP) stands as a beacon for international investors and entrepreneurs looking to establish a significant presence in the Asian economic landscape. The Singaporean government started this program, which not only emphasizes the nation's forward-thinking attitude but also strengthens its reputation as a welcoming international business hub.
The GIP is specifically designed to attract and invite seasoned entrepreneurs and investors by offering them the coveted Singapore Permanent Resident Status (PR). But it's not merely a PR scheme; it's a testament to Singapore's commitment to nurturing and integrating global talent and businesses into its economy.
To be eligible, global investors must have an outstanding business track record and the intent to set up or grow their business in Singapore or make substantial investment in Singapore. This means that Singapore isn't just seeking financial investment but also intellectual and entrepreneurial contributions that drive innovation and economic diversification.
Why Choose the GIP for Your Singapore Permanent Residence Application?
Singapore Citizenship Potential: Acquiring PR status in Singapore is often the first significant step for many who eventually wish to become full-fledged Singapore citizens. The GIP not only fast-tracks this process but, once granted the PR, it places applicants in a favourable position. With PR status, you are more aligned with the socio-economic fabric of the nation, making your transition to citizenship smoother.

Integration into the Singaporean Economy: For foreign investors, GIP is more than just a residency programme; it's an invitation to be a part of Singapore's economic growth story. The GIP ensures that investors are not just passive contributors but active participants. With this programme, investors have the chance to tap into ASEAN markets, leveraging Singapore's strategic position as a gateway to Asia.

Stability: Singapore's reputation as a nation with a stable political and legal framework is globally recognised. By ensuring a successful PR application in Singapore, investors are guaranteeing a conducive environment for both personal and professional endeavours. This stability extends from legal protection for businesses to a high quality of life for families.
Criteria for a Successful Singapore PR Application Filing Under GIP
One of Singapore's most prestigious initiatives, the Global Investor Programme (GIP), comes with strict requirements to ensure the integration of only the best international talents and business magnates into Singapore's socioeconomic fabric. To better comprehend the depth of these requirements, let's delve deeper into each criterion:
Depth of Experience: It's not enough to have been in business for a long time. What matters is the depth of experience gained during that period. This includes the challenges faced, solutions implemented, and innovations introduced. Applicants should be ready to furnish details, backed by documents, that showcase their journey and accomplishments.

Financial Health: Beyond just profitability, the financial stability of the applicant's business plays a critical role. This includes a history of steady cash flows, healthy balance sheets, and a track record of managing debt and assets responsibly. Financial statements, audited reports, and tax documents could serve as evidence.

Ethical Considerations: The Singaporean government places a strong emphasis on ethical business practices. Applicants should ensure that their businesses have no history of legal disputes, controversies, or violations. Certifications, awards, or recognitions for business ethics can bolster one's application.
2. Entrepreneurial Background
Adaptability: In the rapidly changing global market, adaptability is crucial. Singapore is interested in entrepreneurs who have demonstrated the ability to pivot their business strategies according to market demands and global trends.

Innovation: The introduction of innovations is another indicator of a successful entrepreneurial background in addition to profits. Patents, proprietary technologies, or unique business models can serve as testaments to an entrepreneur's innovative prowess.

Leadership and Vision: Visionary entrepreneurs think long-term. Applicants should elucidate their future plans for their businesses, especially in the context of Singapore's market, and how they foresee contributing to the country's economic growth.
3. Investment Proposition
Alignment with National Priorities: Singapore has sectors it deems as growth drivers. Any investment proposition should ideally resonate with these sectors. This not only increases the chances of PR approval but also ensures the investor's endeavours align with the nation's growth trajectory.

Quantifiable Commitment: While the investment's monetary value is essential, what's equally critical is the longevity and sustainability of the investment. It's not about quick returns but about long-term commitment to the Singaporean economy.

Job Creation: A significant indicator of a meaningful investment is job creation. The government looks favourably upon investments that would lead to employment opportunities for Singapore's citizens and permanent residents.
The GIP is more than a pathway to PR status. It's a symbiotic relationship where global investors find a stable, prosperous environment to grow in, and Singapore finds partners to further its economic vision. The criteria, while rigorous, ensure that this partnership is built on a foundation of mutual respect, trust, and shared aspirations for growth.
Getting Your Singapore PR Approval through GIP
Making a successful PR application in Singapore is a rigorous process, but understanding the procedure can increase your chances of a successful outcome. Here are the steps:
Profile Analysis: Before starting the PR application process, it's essential to understand your profile's strengths and weaknesses. Tools like profile analysis can be incredibly beneficial.

Gathering Essential Documents: This includes the Singapore GIP application form and ICA Form 4, business documents, personal documents and other relevant documentation.

Submitting Your Application: Once all documents are collated, the application is submitted to "Contact Singapore".

Waiting for PR Application Status: After submitting, applicants should routinely check their Singapore PR status. This waiting period can vary based on several factors. Selected GIP applicants will be invited for an interview with Singapore's Economic Development Board (EDB).

Receiving PR Approval: Once the PR application is approved, you will need to fulfil the investment conditions set out in your Approval-in-Principle (AIP) letter and subsequently complete the PR formalities set out in your Final Approval letter, to finalise your Singapore Permanent Residency.
Why Galactic Spark for a Successful PR Application Status?
Founded by an expert with extensive experience since 2009, Galactic Spark stands out for handling Singapore PR applications under the GIP. Our founder's esteemed clientele includes Forbes-listed billionaires and renowned international entrepreneurs from diverse regions.
Benefits of Engaging with Galactic Spark when Applying for Permanent Residence:
Personalised Consultation: At Galactic Spark, every potential client undergoes a complimentary one-to-one consultation. This helps in understanding your profile deeply and performing a thorough profile analysis for the proposed GIP application.

Extensive Experience: With a track record of serving elite global entrepreneurs, you can be assured of the best guidance for your proposed GIP application.

Transparent Process: We believe in transparency. You are always informed and in the loop about your GIP application status, making the journey smooth.
Securing a successful PR application in Singapore via the GIP is a significant step for any global investor aiming to integrate and contribute to the Singaporean economy. With the right guidance and expertise, this process becomes seamless.
If you're looking to explore the pathway to securing permanent residency in Singapore through strategic investments, Galactic Spark is your go-to. Our profound experience with the Singapore Permanent Residence Application under the Global Investor Programme (GIP) assures you of unparalleled expertise and guidance.